When it comes to unwinding after a long day, kick back and relax with your group at the Ranch House, or for a more intimate setting, hang at the Bunkhouse.
25 gorgeous Hill Country acres are waiting to make your special event that much more special. Tables? Chairs? A spectacular event hall? Yes to all that and more.
WHAT TO EXPECT WHILE YOU'RE AT CAMP HIDEAWAY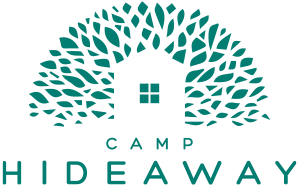 ---
WHAT TO EXPECT WHILE YOU'RE AT CAMP HIDEAWAY
You've come to a retreat. Check your other world at the door. Or at the front gate, you might say.
Our goal is to help you create amazing memories. If we're not doing that, we're not doing our job.
Have fun for Pete's sake. Sorry for the language, but sometimes folks just need a reminder.
Don't forget to look around and absorb all the beauty God made for you out here in the Texas Hill Country.
With family as our focus, we've created a place to maximize fun and togetherness. Feel free to explore all we have to offer.
While you're here, our home is your home. And we mean it. Break out the comfy clothes if you want. Unless it's a wedding, maybe wait til after.
We handle the details so you don't have to. Need something? Just ask. We'll do our best to help.